The function of the Public Works Department is to direct culinary water, street and storm drain programs, and provide all related services in a safe and cost-efficient manner. The department is responsible to maintain city owned infrastructure and facilities.
Water, Streets, and Drainage Issues - Contact the Public Works Department
Water and Drainage BILLING Issues - Contact Administration or click here
Streets

The Streets Division maintains all streets in a safe, clean and usable condition. The division performs preventative maintenance on all streets and street signs, and works with the City Engineer to oversee asphalt overlays and street reconstruction.
Snow & Ice Removal
Street Maintenance
Traffic Improvement
Drainage

The Drainage Utility Divsion maintains City owned stormwater facilities to prevent public and private property from flood damage. The division also oversees and administers the City's floodplain.

Flood Plain Development

The City participates in the Community Rating System which directly influences the cost of insurance for all properties in Centerville. Through careful development practices in Special Flood Hazard Areas and Stormwater control measures, the City has obtained one of the highest ratings in the State of Utah.

Residential Stormwater Permit
Flood Insurance Rate Map
Stormwater Best Management Practices
Drainage Improvement Map
Stormdrain VS Subdrain
Construction Updates
I-15 South Davis Improvements
Project Update 12/18/14
*The construction activities below are applicable until the next update.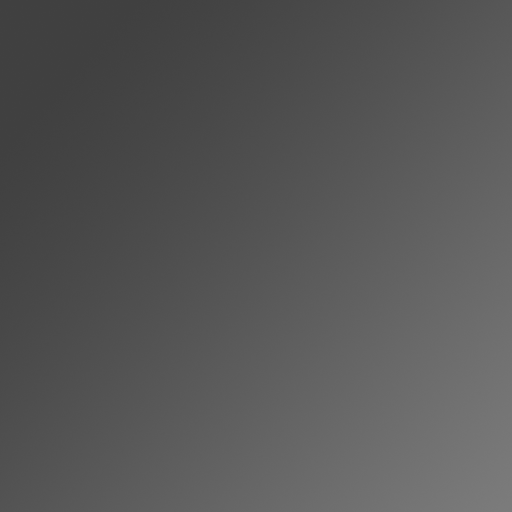 The northbound and southbound I-15 Lane Split
is now in effect. Please slow down, follow posted signage
and get into the right lanes early if you plan to exit at 500 South or 400 North in Bountiful. Through traffic can stay left to avoid ramp congestion.
The lane splits have shifted two lanes of traffic to the inside, and two lanes to the outside of the interstate, creating a work zone in the center. Inside lanes will serve thru-traffic, while the outside lanes will serve the local exits. These lane splits are designed to minimize traffic delays by allowing crews to replace I-15 bridges without closing this important section of interstate highway, and are expected to remain in place through early February.
During this period, the speed limit is reduced to 55 mph in the lane split zones. Drivers are encouraged to pay close attention to electronic message and exit signs and change lanes early enough to safely exit.
There will be no construction activities affecting traffic December 24-28 and December 31-January 1 in observance of the winter holidays.
I-15
Expect nightly closures of the inside (left) lanes through spring. Single lane closures will begin at 9:00 p.m. with both lanes closed by 11:00 p.m.
500

South
The nights of Tuesday, January 6 and Wednesday, January 7, 500 South will be closed to east/west traffic at I-15 while crews place new bridge beams overhead.

Area residents should expect an increase in noise, ight, vibration and construction activities during this work.

Crews expect to shift traffic to the south side of 500 South east of I-15 in early January.

Area motorists can expect a new traffic configuration in the area.
Expect roadway widening and utility relocation to begin on the north side of the road.

Utility relocations and roadway widening

are ongoing on 500 South between the railroad tracks and 500 West and near the 500 South and 500 West intersection through mid-January.
1500 South
The nights of Monday, December 29 and Tuesday, December 30, 1500 South will be closed to east/west traffic at I-15 while crews set new bridge beams overhead.

Area residents should expect an increase in noise, light, vibration and construction activities during this work.
2600 South
Crews are scheduled to begin work on the north side of 2600 South between I-15 and US-89 as early as the first week of January. Activities include sidewalk removals, clearing of debris, etc. Expect an increase in construction vehicles and equipment.

The clearance height of the I-15 bridge over 2600 South has been temporarily reduced to 13' 7" through Spring 2015. High loads should use I-215 to Redwood Road as an alternative route.
Construction schedules and dates are
subject to change
Ongoing Activities
Crews continue construction activities on/near 500 South between I-15 and 400 West. Expect lane shifts, increased congestion and construction vehicles. Please stay alert.

Construction activities have increased on and near 2600 South, on both sides of I-15 between 800 West and U.S. 89. Activities include placement of material, ramp and wall construction and paving operations. Expect shoulder closures and lane restrictions. Area businesses and residents can expect an increase in noise, dust, vibration, and construction vehicles in the area.

Crews continue installing a waterline under I-15 near 400 North. Expect crews off the roadway near the interchange through early January.

Travel lanes are narrowed to 11'.

Per city ordinance, trucks are restricted from using

Center Street and Main Street in North Salt Lake as an alternate to 2600 South/1100 North. Trucks should use I-215 as an alternate route.
Project Overview
The I-15 South Davis Improvements project will:
Add ExpressLanes in both directions from the north I-215 interchange to U.S. 89 in Farmington.

Replace aging bridges at 2600 South, 1500 South, 500 South, and 400 North.

Reconfigure the interchanges at 2600 South and 500 South in Bountiful to improve east/west mobility

Improve active transportation with better pedestrian facilities at 500 South, 400 North and

Parrish Lane.
Periodic rolling traffic slowdowns will also occur at night with the assistance of the Utah Highway Patrol. These slowdowns are conducted to complete construction activities and avoid full closures of the Interstate.
Travel lanes are reduced to 11' wide. Trucks carrying loads wider than 11' should contact the UDOT Motor Carrier Division, 801-965-4892.
I-15 construction is expected to complete in spring 2015 with interchange and bridge construction continuing through summer 2015.
Information about non-UDOT projects in the area is available at the end of this email.
Plan Ahead To Reduce Delays And Impacts
I-15 will remain open without restrictions during peak hours. However, travel delays up to 30 minutes are expected during peak travel times. Use Legacy Parkway or Frontrunner to avoid delay. FrontRunner provides all-day service with 30-min. frequency during peak hours.
Safety
Stay alert and be prepared for changing lane configurations in the project area for your safety and the safety of those working here. Please obey the posted speed and be aware for changing roadway conditions throughout the project area.